Futures position management changes
Saxo Bank is moving to FIFO netting on futures positions from:
6th April on the SaxoTrader platform
13th May on the SaxoTraderGO platform
This means that futures trades must be closed in the ordered they were open; platform features which allow you to close trades in a different order will be removed:
Individual trades in a position cannot be closed directly
you cannot place related stop and limit orders to close specific trades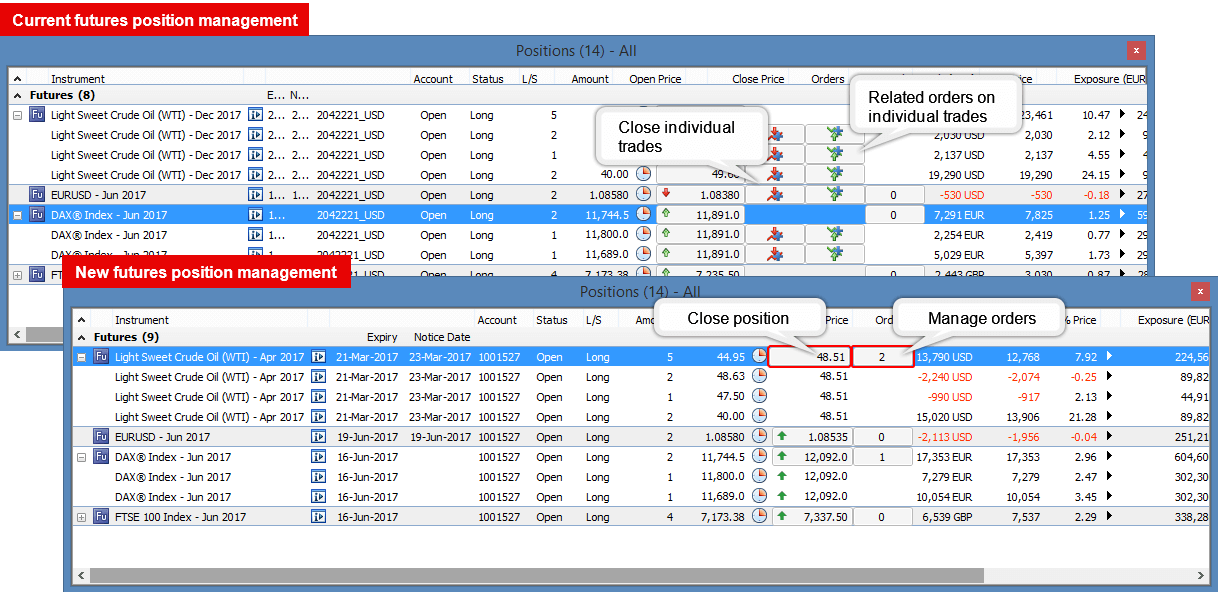 Closing positions
To close or reduce a position, you can place a trade using either the Close button on the position, or by placing a trade using the Trade Ticket.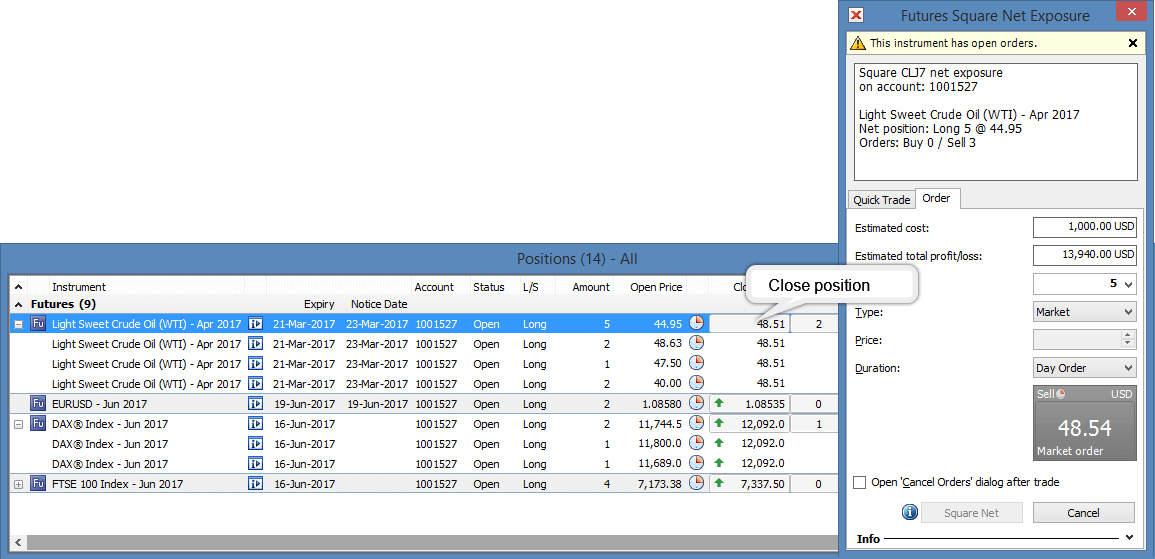 Related orders
Stop loss and take profit orders cannot be related directly to individual trades. Independent stop and limit orders can be placed instead and managed separately to the position — if you manually close a position, you must also manually cancel any orders.